Roof-Top Towers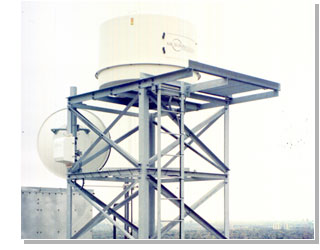 When availability of land and visual landscape restrictions make freestanding installations impractical, particularly in crowded urban areas, rooftop tower installations present a cost-effective solution.
In such cases, the structural capacity of the existing building and foundation must be evaluated for the revised loading. An engineering solution that accommodates the required reinforcement and appropriate placement of the telecommunications facilities will ensure that both the affected building structure and the telecommunications installation are effective, secure, structurally sound, and as maintenance-free as possible.
Schindler Abroyd provides a complete range of installation, maintenance, upgrade and removal services for rooftop and water tower structures.